Welcome to
National PaddlING Week
Canada's celebration of paddling craft, sport, and heritage
WELCOME TO NATIONAL PADDLING WEEK 2016!
June 10 - 19
What began as a week created to boost awareness of our national recreational paddling sports, safety measures, skill development, and heritage four years ago has expanded to include a year round paddler support hub through this website!
National Paddling Week wants to encourage as many Canadians to get into a canoe, kayak or onto a board and be counted during this extended week to show our national commitment to the fun, the benefits, and challenge of paddling!
Community based clubs, groups, organizations and/or individuals are invited to host their own events and activities during National Paddling Week - and after! These events can be posted for free on the national website, and featured in tweets, on the face book page and promoted for free by the National Paddling Week committee.
Join the PaddleSmart Life Jacket Challenge
Register via email: http://events@paddlecanada.com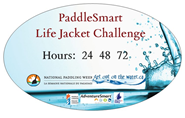 *Sign up before June 1, 2016 to receive your id sticker
Choose one or more challenge:
Sign up to wear your life jacket for 24, 48, or 72 consecutive hours

Challenge anytime or join a bunch of us during National Paddling Week (June 10 – 19, 2016)

Challenge, family, friend, and co-workers – join as a group!

Choose to take donation pledges for every hour you wear the gear.

Proceeds will go to PaddleSmart and community water safety partnerships *non tax receipt-able

Send us your life jacket photo and/or quote to use in our safety campaigns!

Tweet, Blog or Facebook post your comments!
Info contact: Dawn Callan, PaddleSmart Program and National Paddling Week Co-ordinator events@paddlecanada.com 1-888-252-6292 or 613-547-3196
How was National Paddling Week created?
National Paddling Week owes its existence multiple sources. The creative inspiration of Rapid Media's Scott Mac Gregor expanded on the previous Canadian Canoe Museum (heritage sponsor) "National Canoe Day" project. National Paddling Week took that small seed and grew it into a Canada wide, extended week long, celebration of everything recreational paddling offers! Hats off to National Fishing Week who showed us the way!
Paddle Canada's Executive Director and Board agreed to the role of administrating partner hiring and funding the coordinator who gathers the ideas together, connects people and fosters potentials.
Rapid Media contributes as the promotional and media host for the annual campaign. National Paddling Week benefits greatly from the creativity and resources Rapid Media donates so generously!
National Paddling Week has become reality with an amazing potential to grow and serve all sectors of Canada's paddling community in whatever direction they take it. Share the fun and the future with us! New participants, sponsors and friends of paddling are always welcome on board!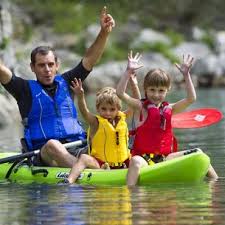 Who will benefit from these events?
Sing up for year round paddle chat!
* 2 posts pre month maximum over the calender year
Recreational paddlers of all abilities and ages will enjoy increased access, awareness and exposure to paddle sports & their benefits through this paddle community communication "hub".
Community clubs, groups, organizations, would be volunteers and event hosts may post events at no charge. We want everyone to benefit from increased free promotion through National Paddling Week website and National Paddling Week participation!
Paddle instructors, and skill development groups are welcome to benefit from the increased public interest, client or participant development, general publicity and program awareness.
Both community and National Paddling Week partners are welcome to broaden their membership base, donations, and corporate sponsorship by enhanced outreach and promotion through our platform.