Canadian Canoe Foundation Youth Paddle Trip Draw
*Canadian Canoe Foundation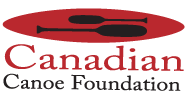 Youth Paddle Trip Draw Below!
Win A Canoe Trip!
National Paddle Week's Canadian Canoe Foundation
Youth Canoe Trip Contest
Several lucky youth ( grades 9 -11) will win an environmental-education canoe trip with the
Canadian Canoe Foundation in celebration of National Paddling Week 2014!
Please follow this link: Youth Paddling Trip Application
to find out more about the contest and complete the online registration form!
*This is the same process used to select Water Leaders for other Canadian Canoe Foundation
adventures taking place during the summer of 2014.
Please explain in the essay that you are applying to the National Paddling Week contest.
Visit the Canadian Canoe Foundation's website for information about their programs and to access
summaries and photos of their previous projects: www.canadiancanoefoundation.ca

We hope to see you on the water this summer. Good luck !!